MILE HIGH FISHING CHARTERS
Experience the ultimate light-tackle fishing with Mile High Fishing Charters, owned and operated by native fisherman Captain Joby Cefalu. With over twenty years of expertise, Captain Joby and his team of guides have consistently delivered the best fishing charter experience on Lake Tahoe. Each fishing guide at Mile High Fishing Charters holds the esteemed titles of Master Guides in both California and Nevada, and possesses valid United States Coast Guard (USCG) Captain Licenses.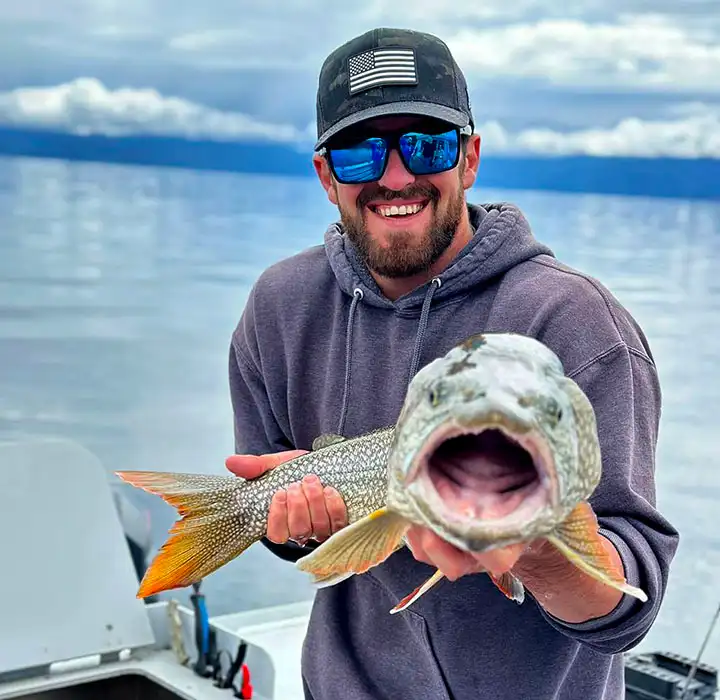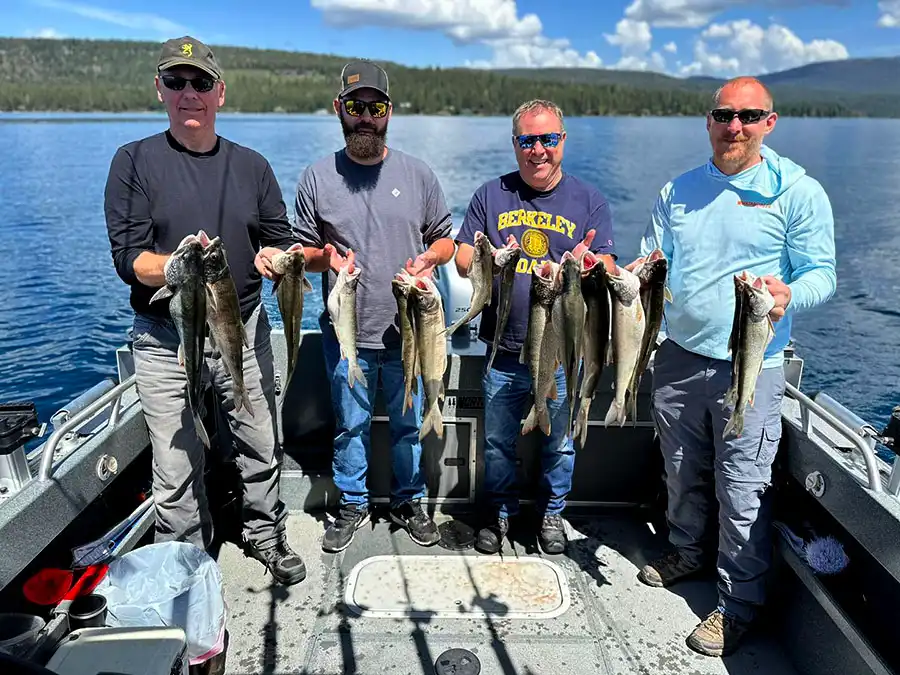 Experience the Best Fishing in Lake Tahoe
Look no further than Lake Tahoe if you're in search of top-notch freshwater sport fishing. This stunning destination is renowned for its abundant Mackinaw (lake trout), Rainbow Trout, Brown Trout, and Kokanee Salmon, offering year-round opportunities for anglers. To embark on an unforgettable fishing experience, trust Mile High Fishing Charters, the leading fishing guide service in South Lake Tahoe. Don't miss out on the thrilling adventure that awaits!
At Mile High Fishing Charters, we take pride in providing exceptional fishing charters tailored to your preferences. Whether you're seeking a public or private fishing experience, we've got you covered. Additionally, we happily accommodate small, intimate groups upon request. Our charters take place on our spacious Kingfisher Boats®, equipped with top-of-the-line fishing tackle and equipment, ensuring a memorable fishing adventure. Choose Mile High Fishing Charters for an unparalleled fishing experience with unrivaled comfort and quality.
Experience the beauty of Lake Tahoe's early mornings with our 4-hour morning fishing charters. Ideal for early risers, these charters offer a perfect opportunity to enjoy fishing in the serene surroundings of the lake. Trust Mile High Fishing Charters for an unforgettable fishing expedition at Lake Tahoe.
Enjoy a fantastic afternoon on Lake Tahoe with our 4-hour afternoon fishing charter. This charter offers plenty of time to fish and to soak in the stunning scenery of Lake Tahoe.
Experience the ultimate fishing adventure with our full-day charters. Perfect for those seeking more time on the water, these charters are designed to satisfy the desires of avid anglers and nature enthusiasts alike. With extended hours on Lake Tahoe, you'll have abundant opportunities to explore diverse fishing spots, improve your angling skills, and make unforgettable memories. Immerse yourself in the serene ambiance of the lake as you indulge in the tranquility and excitement of a full-day fishing charter.
What People Are Saying US
What a great experience! Captain Joby did not disappoint! We didn't have to get up and be on the water before sunrise, like other captains told us we needed to do. We were on the water at 7am and basically had a few Mackinaw within minutes of the first pole in the water! The water was calm, weather was perfect and not a better view and NO ONE PLAYS BETTER MUSIC!! Captain Joby told us how to catch 'em and we listened. We will DEFINITELY book with him the next time we visit Tahoe! Thank you so much Captain Joby!!